delonariel
is all awesome and stuff, like really nice and generous and helpful plus they also share fabulous conversions? They had casually mentioned that they were working on some more of the s3store's
Through the Spyglass
sets and
Dr. Pepper promotions
. And I basically just barged right into their project like an uninvited guest! I used all their towels and ate all their food, sorry not sorry! Delonariel was nice enough to let me work on some recolors of their meshes and then surprise (!) I also made a few wallpapers, painting recolors, bedding, etc.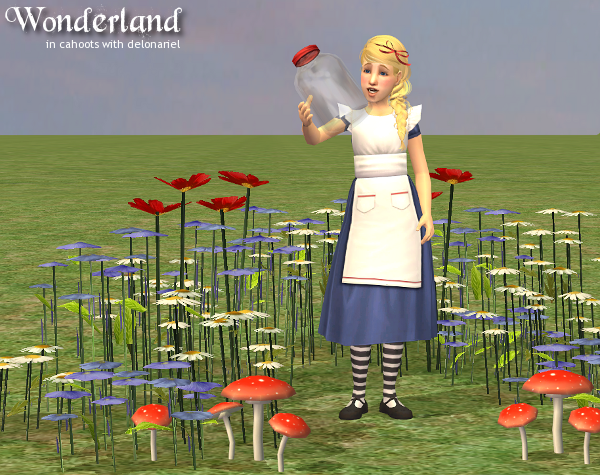 (
curiouser and curiouser
Collapse
)
You know how
Current Mood:

excited
voleste
's birthday! And it's
Milya
's birthday too :D She is the nicest simmer
and
the nicest person! She showed me
this cute teacup pattern
but it got really crunchy when I tried to make some wallpaper with it, so I overcompensated with lots of hamsters.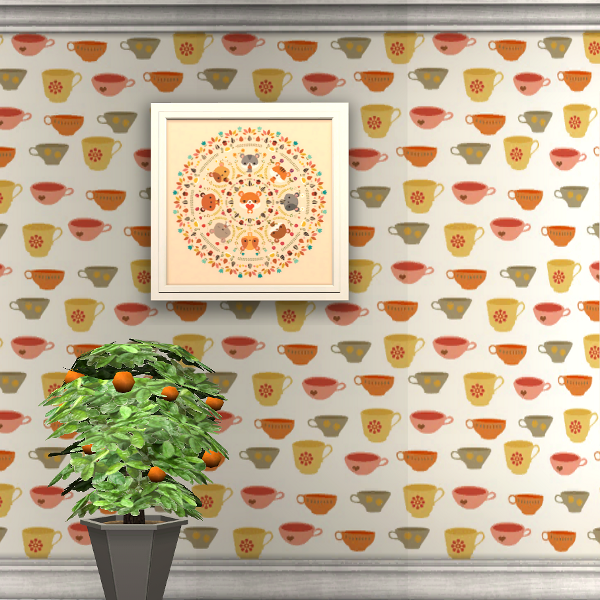 (
birthday presents for Voleste
Collapse
)
It's
Current Mood:

geeky
lirenyi
: a. she has an exam on her birthday (boo) and b. she's really cool (yay)! I've been reading her BaCC, I really like that some of the CastawayStories sims have drifted over to this legacy. While I'm waiting for lighting to be unlocked (!) in Isola, I thought she might like a few more flotsam-and-jetsam type things.
(
Happy birthday, lirenyi!
Collapse
)
I know some things about
Current Mood:

happy
didilysquat
was one of those simmers and their encouragement has meant so much to me! *sniffly mushy me* lj told me it's their birthday so I was really excited to make them a gift :3 didilysquat, you're a peach!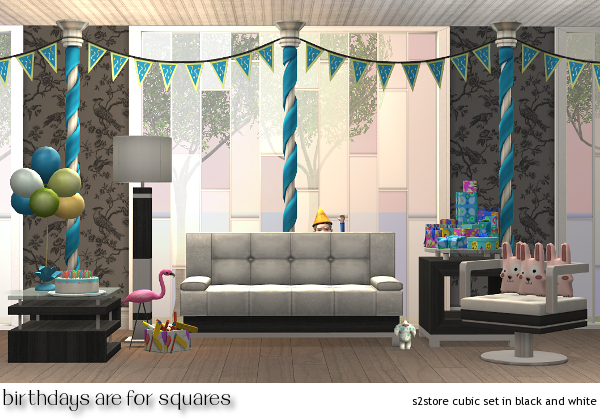 (
Happy birthday, didilysquat!
Collapse
)
I opened the gift shop about a year ago and I was just kind of quietly posting stuff, I'm kind of shy :P I was just hoping that a few simmers might notice and I could get some feedback while I learned.
Current Mood:

excited
Current Mood:

busy
curiousb
's
extracted base game versions
. The simlish one says "make cape... wear cape... fly" :)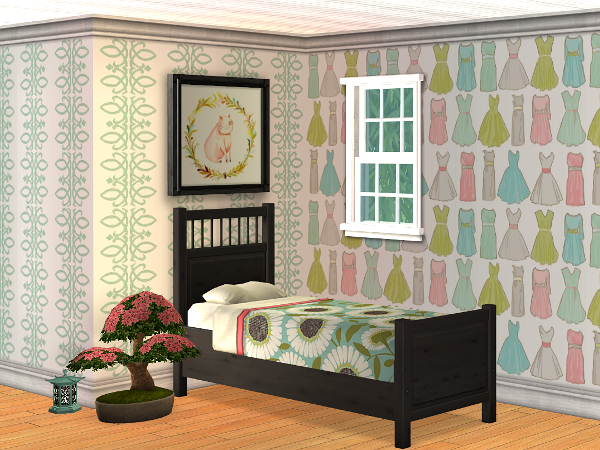 (
tiny spring set
Collapse
)
Happy tiny spring! A friend asked about some of the patterns and paintings from the spring nursery, so I did a few more by the same artists. Tiniest set of one bedding, four wallpapers, and three paintings - tiny! Two of the paintings require FreeTime or
Current Mood:

happy
Here's a mixed set for spring, a babytable and crib bedding with coordinating walls and bedding, plus some additional wallpaper and painting recolors. The baby table has the rabbit and lamb print on the changing pad. All seven wallpapers cost
§6
.
And I'm officially getting worse at lighting for previews! Yay me.
(
spring nursery
Collapse
)
Happy spring! Happy bunday! Happy Easter! Whatever you're doing today, I hope it's happy :D
Current Mood:

tired
hafiseazale
and
revolvertrooper
(yay!) motivated me to finish the bistro set. Installing
shasta_CEP_ssns_bistrotablechair
into your zCEP-EXTRAS folder means any recolors you have for the tabletop will also recolor the chair seat. The frames are still separate though, so it's not as download-folder-size-reducing as I'd like, phooey mapping. I also recolored the sun, its face is a little creepy but I use it all the time :)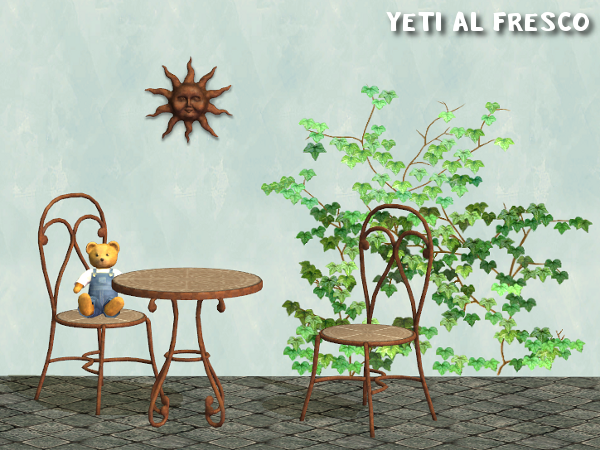 (
bistro set and sun
Collapse
)
All the new CEP fixes by
Current Mood:

hyper
the monthly tutorial challenge
I just learned that I've been making walls the wrong way for months. *sheepish* I thought the dotty walls from
the Painter's Tape collection
looked kind of like ovals in game but like Pollyanna I hoped it was just my resolution or something.
I fixed the dot walls, the polka dot walls and the tile walls so instead of ovals and rectangles there are circles and squares. Just let the new ones replace the old, any walls you've used them on will have the fixed versions when you enter the lot. I'm very sorry for the inconvenience and the hassle and I'm just embarrassed about it :/
Thanks to
Current Mood:

embarrassed
Curiona
(
♥)
liked the baseboard and crown moulding I pieced together since
she got a lot of wallpaper from her santa
. As usual, I overdid it with this set too. Sixteen colors of 9 painted walls (§4), a tile wall and some odd lots.
Edit 2013-02-19 I fixed the dotty walls and tile walls (they're actually dots and squares now instead of ovals and rectangles). The main download has been updated or here's
just the fixed versions
(
alternate
).
(
painted and tile walls plus two floors
Collapse
)
Who's picky about walls having moulding that works with the ApartmentLife ceilings? Me. I'm relieved
Current Mood:

working