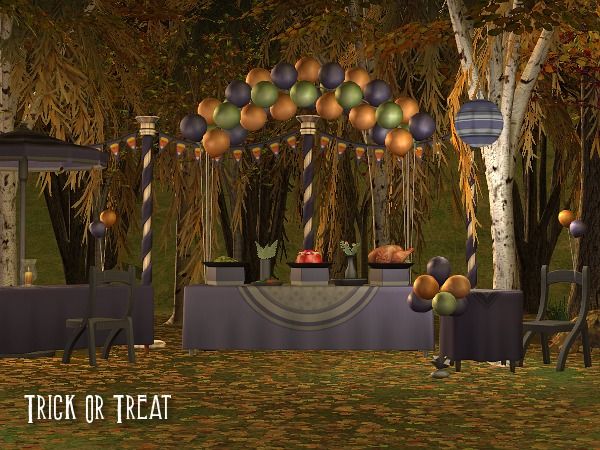 This set might also be useful for gloomy Mardi Gras parties? Somber Minnesota Vikings fans? It includes the balloons and balloon arch, the festive foldy chair, the buffet, the dining tables, the connecting column, the umbrella and the ceiling lantern. Nofrill's 2 tile slaved version of the 3 tile table is seen in the pic below.

halloween party set
- requires Celebration Stuff
alternate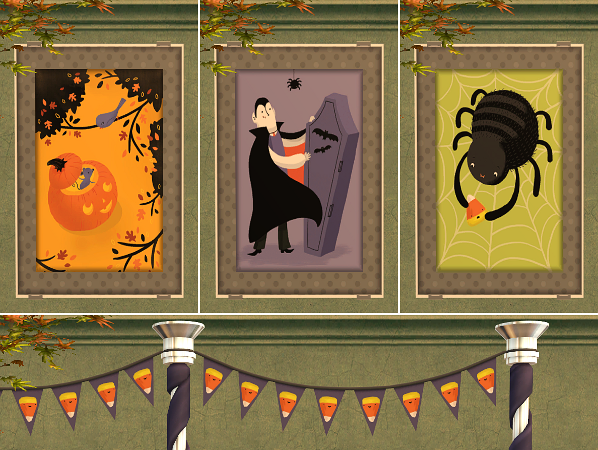 pineapple poster recolors
- requires Nightlife
alternate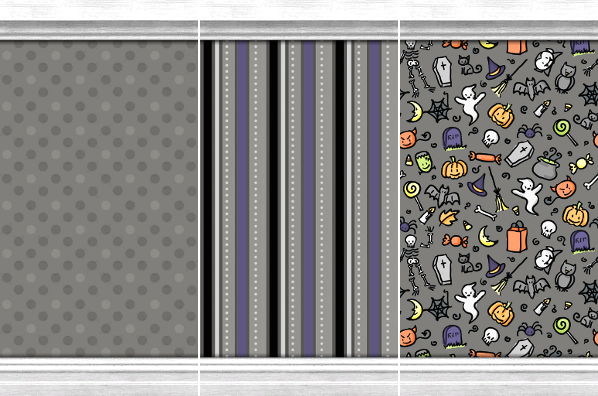 trick or treat wallpaper
- cost 6
alternate

I have exactly five (!) files in my maxis-match Celebration Stuff folder and 3 are from closed sites. As a resource, I'd like to re-host them here with full credit to the original creators. Nofrill's table from Sims2Code is already available at the graveyard and SimsCave but here it is again with the slaved chairs from Moonkist Sims (aka Blossom?).

Happy Halloween!
It's almost Halloween! Me and the five other simmers who actually own Celebration Stuff might just throw our sims a party :D
Current Mood:

happy