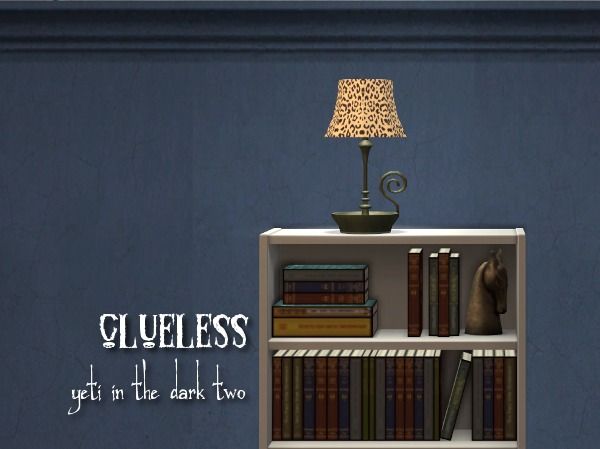 Why don't I take pictures of lamp recolors (!) and why not use a ridiculous dark blue wall while I'm at it? Whatever, me.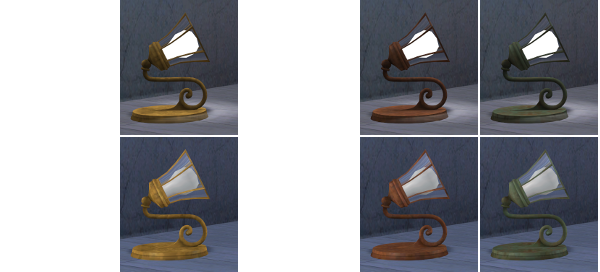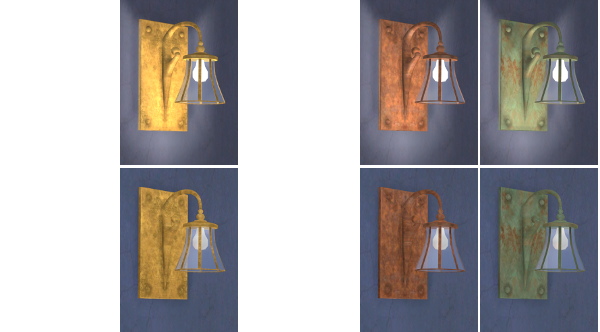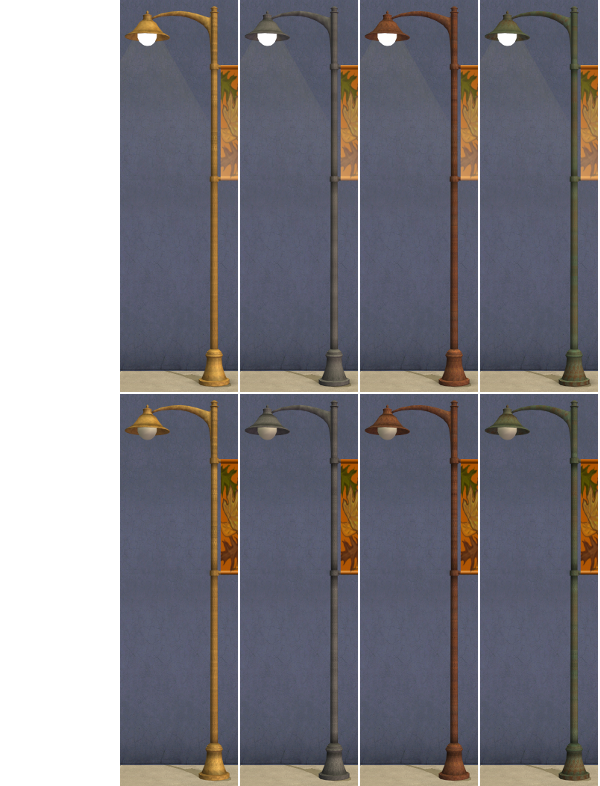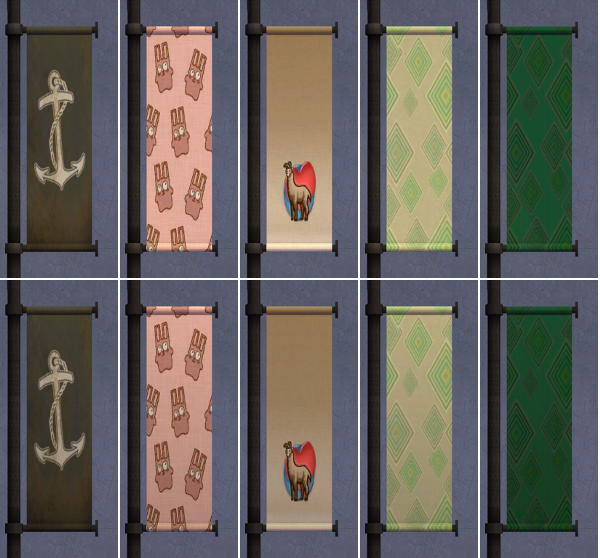 country collection lighting
- requires Seasons
alternate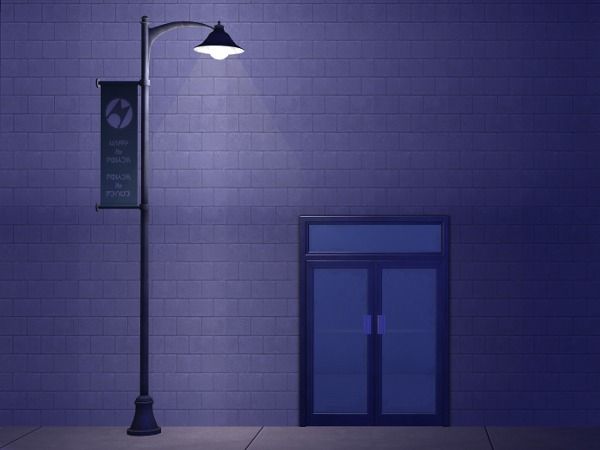 psychosim
let me try a few banners for his Great Leader theme, he actually created new art for them and he doesn't even have Seasons! There are two styles with a mirrored version of each, so four total. Thank you, pinkosim :)
Great Leader streetlight banners
- requires Seasons
alternate
Hope you like!
I keep picturing Yeti in the dark, bumping into little tables.
Current Mood:

hungry