I replaced my hard drive in July so look what google-havoc I've wreaked on poor Lunie's name in just a few months ha ha! Who knows how many misspellings I managed before then. I must have this desperate sense of urgency to get her uploads. All the time!

Speaking of HugeLunatic, she paid me a tremendous (!) compliment when she recolored
these chimneys
to go with
some brick walls
I made :3 And then in a stunning revelation, she mentions some 'matching' little
brick fences
! Look how laid-back she is about 'matching' :o They don't match these brick walls AT ALL! I don't think she understands the super-obsessive
matching
of which I'm capable! So here are some
MATCHING
LITTLE BRICK FENCES to go with her chimneys.
I finished the topiary wallpaper with wood moulding (I did
the white moulding versions
in September). Smaller versions of the
arbor walk
pattern in both white and wood moulding are included. I've done some other wallpapers
here
and
here
using the new wood moulding. It's (hopefully) supposed to work well with
icads_sims
'
weathered espresso
wood and I also had HolySimoly's
wood moulding
in mind in case you like to mix your mouldings, there are so many gorgeous walls out there with that :)
For fellow Homecrafter-lovers, here are the psds with curiona's moulding (there are some new layers with different variations to try on the wood version). I decided not to do a light wood / blonde wood moulding after all but anyone is welcome to use the shading for their own favorite colors.
Gearhead garage door and two-tile door, so surprised I didn't already have white recolors?
requires ApartmentLife
psychosim
's '
click wall
' as a wall covering instead of a default replacement because I needed it for foundations. House of Fallen Trees, I'm looking at you.
§0 - miscellaneous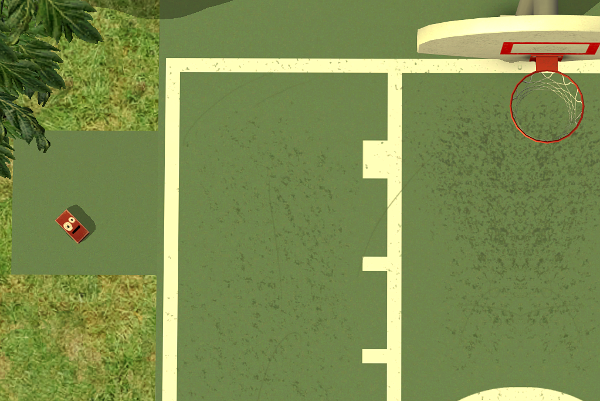 A floor tile to go with the FreeTime basketball court
§2 - poured
I used to have someone's version of this but I lost it. Smitty's distressed flooring rotated to run east-west
§3 - wood
I love the artwork by
ethe at DA
and thought this'd be cute as signage for a
Wonderland
bakery :3
nl
Two Dogs and an Olive
recolor
Corgis! Shiba Inus!
So cute up close but they get blurry zoomed out - something to do with mipmaps? Is there a fix? :\
pets
Sirloin Shuffle Screenshot
recolors
hodge-podge everything else
-
alternate
Hodge-podge! Lots of little things that don't go with anything else but some of them are kind of useful so I thought I'd share :) I hope I remember to change whatever season it is on this preview-taking lot next time. Yucky yellow-green lighting yuck.
Current Mood:

frustrated